Masses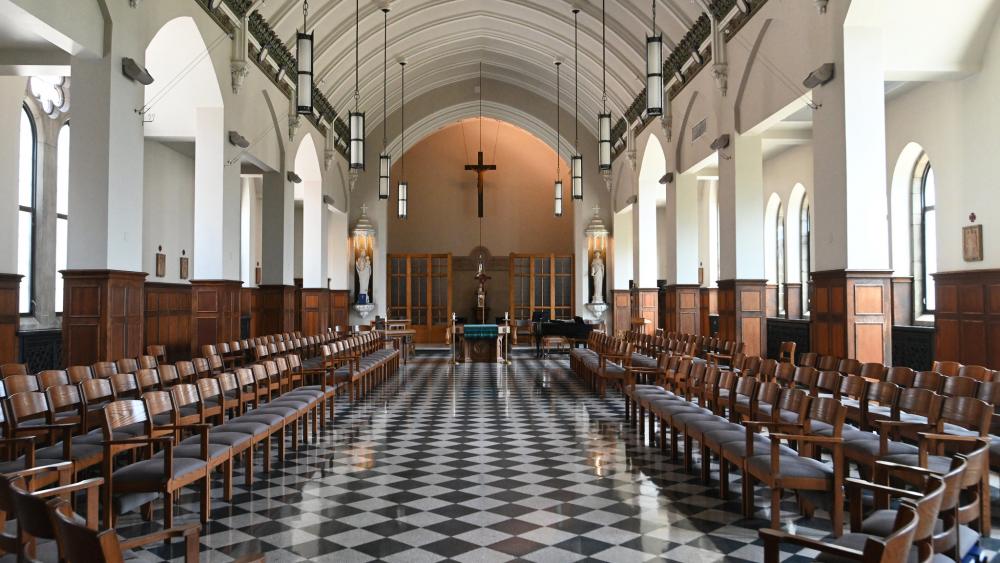 Memorial Mass 2022
Sunday, November 6, 2022 at 11:00 a.m.
Online Registration Opens Soon
Dominican remembers your deceased family members, friends, and members of the Dominican community at our annual Memorial Mass celebration each fall. Names of the deceased will be included in the Book of Remembrance and are remembered in all of the Masses celebrated in Rosary Chapel during the month of November.
For more information or to include a name in the Book of Remembrance, please call (708) 524-6286 or email alumni@dom.edu. Names included in a Remembrance Mass earlier in the year will be automatically included.
Make a gift in memory of a loved one.