Ghana, Africa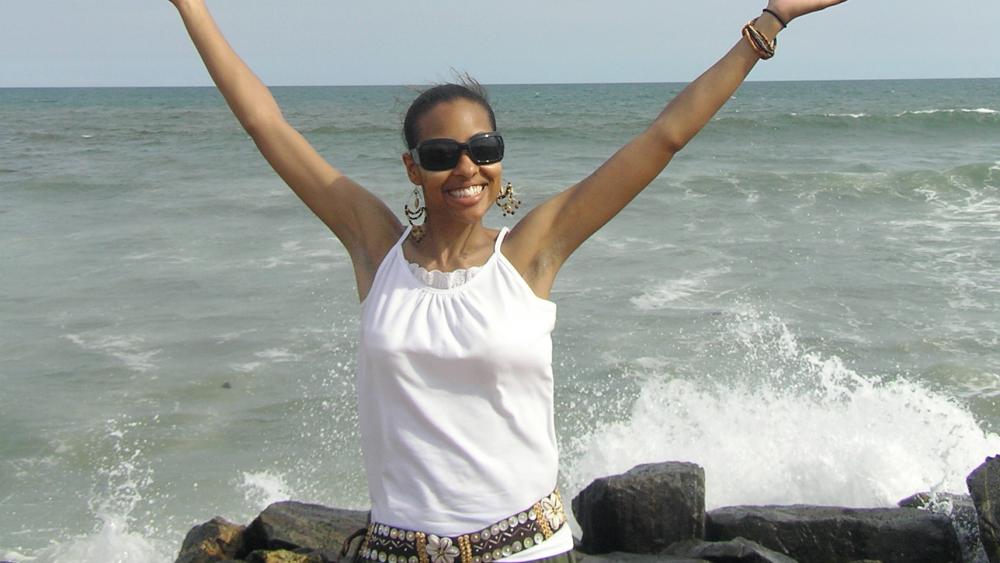 A Gateway to Africa
For more information, contact Professor Nkuzi Nnam
Ghana is the earliest of the known empires of Western Sudan in history. This was first mentioned by Al-Fazari, an Arab geographer in AD 773 in his book Al-Masudi, where he referred to it as "a land of gold." Ghana is so ancient and significant that it is the only Empire of the Western Sudan that is found on the first Islamic world map produced by a Persian geographer, Mohammed Khwariz-mi, in the ninth century. Ghana is also one of the most significant Sub-Saharan countries in the study of African slavery. This is in part because of its preservation of the most historical "Gate of No Return," the seaport from which many of the African slaves left to the Western world through the middle passage.
Through this study abroad program, we seek to acquaint our students with the history and culture of Ghana in West Africa, as well as exposing them to larger topics pertaining to Pan-Africanism and the Diaspora. English is a major language of Ghana, but students will also learn some basic phrases in the native language before departure.
Academic Program
STA 200 is a one-, two- or three-credit course. The eight-day study trip is preceded by two mandatory pre-trip classroom sessions and three mandatory orientation sessions, all on the campus of Dominican University. The itinerary demonstrates the wide variety of sites and cultural activities included in the tour. Currently enrolled students may not opt for the satisfactory/unsatisfactory option for this course.
Participation in this study abroad program fulfills the multi-cultural requirement for Dominican students, as well as a requirement for the Black World Studies major/minor. Students who register for three credits are also eligible to earn their philosophy area requirement.
Application
When this program is offered again, individuals will need to complete an online application form
Two faculty/staff recommendations are required for student applicants
After acceptance, a $500 deposit and a Travel Medical Form signed by a licensed practitioner will be due by the advertised deposit deadline
Cost and Financial Aid
Estimated Costs
Future cost: TBA
In 2019, the cost for currently enrolled students was $3850
Personal expenses: $250 (estimated)
Non-DU participants must also pay a $150 Non-DU fee. After deposit, non-DU participants must also pay a $1000 installment at the time of registration, and full payment of the program fees must be received three weeks before departure.
All costs include:
10 days travel
3 academic credits
Round-trip airfare Chicago–Accra
Housing
Breakfasts and lunches
Land travel
Services of a guide
Health insurance
Visa fee
Yellow Fever Vaccine
Due to fluctuation of exchange rates, the cost of the program is subject to change.
Scholarships and Financial Aid
Scholarship funds may be available for Black World Studies students. Consult Professor Nkuzi Nnam.
All students should apply to Dominican University's Excellence in Experiential Learning Awards (ExcEL) to earn up to $2000 off the cost of the program
Students may elect to apply for additional loans. Please see a Dominican University financial aid officer about your options prior to making your deposit.
Requirements and Eligibility
Freshman, sophomore, junior, senior standing, and qualified adults.
2.5 Dominican University GPA. Freshmen must attain a 2.5 GPA during the fall semester.
Students must attend at least one information session, and participate in an orientation and three lectures prior to travel.
Students must resolve any student accounts holds prior to acceptance.
Excursions, Housing and Transportation
Excursions
Under no circumstances will students be permitted to travel independently. All excursions and site visits will be with the group and the directors.
Housing
Students will stay in hotels and guesthouses similar to bed and breakfasts during their stay in Ghana.
Transportation
Group flight arranged by program directors who will accompany participants.
Airfare is included in program costs.
For more information, please contact:
Nkuzi Nnam
Program Director