Sustainable Fashion Movement Inspires Advocacy in DU Alumna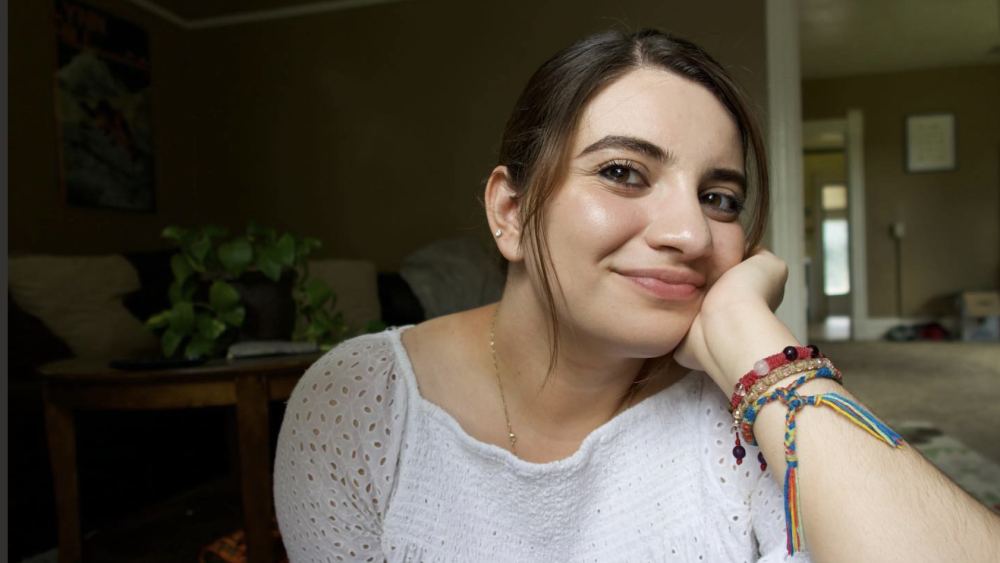 Elle Magaña Mireles '19 is using her love of writing and fashion as tools for advocacy.
Mireles, who graduated from Dominican University with a degree in business administration and apparel merchandising, is a blogger, freelance writer, community organizer and activist focused on promoting sustainable and ethical fashion choices — as well as social justice causes — related to the fashion industry.
One way she is taking on these initiatives is through her blog, SustainableAmor.com.
"The blog's mission is to help people learn about the issues in the fashion industry, to give them information about positive solutions and empower them to take action," Mireles explained.
Sustainable fashion is a broad term encompassing more than the practice of reusing and recycling clothing.
"For me, it's the holistic practice of looking at fashion's planetary and human impact, as well as its interconnection to social and economic issues," Mireles said.
Mireles also works to push companies to adopt sustainable and ethical practices, such as using environmentally healthy products, avoiding overproduction, and treating workers fairly and properly.
She does this through writing for various sustainable and ethical fashion websites and as a team leader, writer and editor for Slow Fashion USA, an initiative aimed at fighting for sustainability and against sweatshop conditions for garment workers.
"The movement's mission and vision are close to my personal hopes and dreams," she said. "I want to make sustainable fashion something that is tangible, concrete and mainstream. That's in our hands and something we can all take up."
Mireles previously worked as a Midwest community organizer for Remark, a nonprofit organization advocating for fair pay, climate-safe practices within the clothing industry, and an end to poverty wages and unsafe working conditions for clothing workers around the world.
Mireles' interest in sustainable and ethical fashion advocacy began at Dominican University, she said.
"I was a fashion and business student at Dominican and in a freshman English class I read an article about sweatshops," she explained. "Something in my head said, 'Sweatshops? What is this?' So I started Googling and I got more interested in the topic. I was wondering, 'Why is no one talking about this? And how did I not know about this?'"
The most significant problems within the fashion industry center around brands that prioritize profit over workers and the environment, Mireles believes. Overproduction and poor treatment of garment workers worldwide — including within the United States — are major issues, she said.
Consumers also shoulder responsibility, she said.
"We are in the middle of a climate crisis and yet we're still over-consuming," Mireles said.
The best ways for consumers to live sustainably is to use clothing they already own rather than continue to buy new products, shop thrift stores or swap clothing with others, she believes. Buying products from sustainable and ethical companies is also important.
"Hopefully my efforts and the efforts of Slow Fashion USA spark change that is needed to transform the fashion industry," Mireles said. "My dream is that one day the fashion industry helps serve people and Earth."