Dominican University Ranked Among Top 15 Midwest Universities, #1 in State for Innovation, Social Mobility, Undergraduate Teaching and Value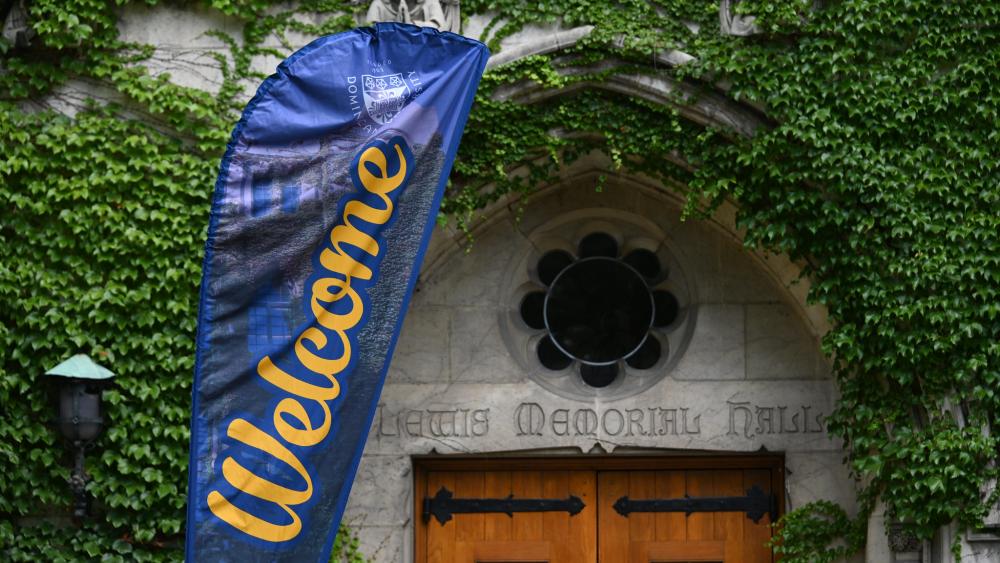 River Forest, IL  –  New rankings from U.S. News and World Report's prestigious 2023 Best Colleges report place Dominican University among the top 15 regional universities in the Midwest while taking the #1 spot in the state in several subcategories. Widely considered to be the leader in its field, U.S. News & World Report ranks nearly 160 universities in the Midwest.
Rising five places in the rankings, Dominican was named #1 in Most Innovative Schools in Illinois and #3 in the Midwest based on improvements identified in curriculum, technology, campus life, faculty, students or facilities. Additionally, the university placed first in the state for its commitment to undergraduate teaching.  
Dominican also earned recognition as the #1 top performer in social mobility in Illinois and #5 in the Midwest. The social mobility category measures how schools are delivering on commitments to move economically disadvantaged young people up the economic ladder. Specifically, the category ranks how well schools enroll and graduate students who receive federal Pell Grants compared to the graduation rate of students who do not receive Pell grants.
Dominican places a high priority on closing the equity gap in its student body, almost half of whom are first-generation-to-college and 99% of whom receive some form of financial aid.
For the second consecutive year, the publication ranked Dominican the #1 Best Value in Illinois. The category compares, among other factors, a school's academic quality and the percentage of full-time undergraduates receiving needs-based financial aid. Within the Midwest, Dominican ranked third in Best Value out of over 160 schools. 
"We are proud to be ranked #1 in the state in these four important areas and to be included among the top 15 best regional universities in the Midwest," said Dr. Glena G. Temple, president of Dominican University. "These rankings only affirm Dominican's continued commitment to quality academics, holistic student supports, and innovation to ensure all students have the same opportunity to graduate with purpose."
U.S. News & World Report bases its rankings on a system that evaluates a number of indicators, including academic excellence, graduation and retention rates, assessment by institutional peers and high school counselors, student selectivity, ratio of students to faculty, and alumni giving.
About Dominican University   
Founded in 1901, Dominican University is a comprehensive, coeducational Catholic institution offering bachelor's and master's degrees through the Rosary College of Arts and Sciences, the Borra College of Health Sciences, the Brennan School of Business and the College of Applied Social Sciences. The university also offers doctoral degrees in information studies and applied social justice. U.S. News & World Report ranks Dominican University among the top 15 of all Midwest regional master's level universities, and #1 in Illinois for innovation, best value, commitment to undergraduate teaching, and ensuring the social mobility of its graduates.