Pre-Occupational Therapy
As a pre-occupational therapy student at Dominican, you'll master the skills to make a lasting impact in health care. From state-of-the-art labs and expert advising to top internships and caring mentors, you'll find the resources necessary to succeed in the health sciences and earn admission to graduate school.
A powerful approach to professional preparation
You'll work side-by-side with a faculty advisor who will help you identify, refine and pursue your professional goals. You'll refine your plan regularly in ongoing conversations with your advisor and with additional expert, caring faculty who understand what it takes to enroll in graduate school and succeed in the health professions. Your advisor will help you design a personal academic plan, will guide you through the graduate school application process, and will connect you with all the people, resources and experiences you need to make your dreams a reality. These productive relationships are at the heart of Dominican's pre-professional programs.
Occupational therapy is a science-driven profession that enables people facing the challenges of illness, injury or disability to maximize their independence and live life to its fullest. Occupational therapists work closely not only with individual clients but also with families, caregivers and community organizations. The treatment approach includes treating the whole person. Occupational therapists help individuals with mental, physical, emotional, or developmental impairments. They work with individuals to develop a custom treatment program and give guidance to families, caregivers, and communities. There are six broad areas that occupational therapists work in: mental health; productive aging; children and youth; health and wellness; work and industry; rehabilitation, disability, and participation. At Dominican, students interested in graduate study and professional work in occupational therapy typically major in psychology or sociology and receive close pre-professional advising from faculty mentors. Learn more
A first-rate environment for learning
Our cutting-edge curriculum includes all the courses you'll need for success in professional or graduate school. You'll find a new home in Parmer Hall, the campus's newest building, with 16 labs and state-of-the-art research equipment. Our internship program draws on Chicago's world-class research and clinical resources. We make our connections your connections, so you can test-drive your dream job in the real world. You also can combine academic study with compassionate service to people in need, in the Chicago area and beyond. You'll start your career knowing from experience how to serve as an effective member of today's health-care teams.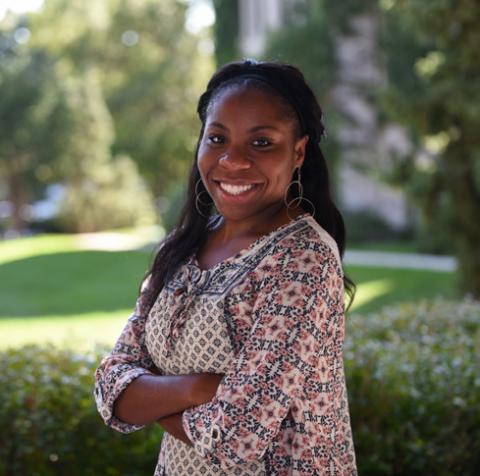 Lapree Crawford
Student
"I am continually amazed by the faculty and staff. I have a real sense that everyone on campus cares about me as a person. Dominican has been a dream come true for me. It has provided me with amazing opportunities and inspired me."
Prepare for a life of service and achievement
Dominican has a remarkable record of placing students in outstanding professional and graduate schools. You will find Dominican graduates at work across the full spectrum of the health professions: as physicians, dentists, pharmacists, veterinarians, occupational therapists, optometrists, physician assistants and more. Some alumni apply their scientific knowledge to careers as clinical psychologists or social workers. Others pursue industrial or academic research. Our graduates are highly trained, open to new ideas, skilled in the lab and ready to thrive through long and meaningful careers. They have earned their way into leadership positions in the health profession of their choice.