Music
Pursue your passion for music! This major will immerse you in music theory, history and composition, and in the performance of one or more instruments. You'll sharpen your technique and prepare for a career doing what you love.
Deepen your knowledge and refine your skills
As a music major, you'll work one-on-one with professional musicians who perform regularly throughout the Chicago area and beyond. To ensure a broad exposure to the discipline, you'll take courses at both Dominican and Concordia universities. Concordia is located a half-mile east of Dominican's Main Campus and across from Dominican's Priory Campus.
In small classes, you'll master music theory, examine the progress of the art form, and explore the business side of a performing arts career. You can focus your studies on performance, liturgical music or music theory/composition. Performance concentrations are offered in classical guitar, jazz and contemporary guitar, percussion, piano and voice. A broad and powerful curriculum will deepen your understanding of the creative process and of the larger society and culture, and expand your capacity for critical thinking and effective communication..
More ways to learn—on campus and beyond
Practical experience is built into the curriculum. Ensembles such as Dominican's Liturgical Chamber Singers and Concordia's Jazz Band and Wind Symphony will give you opportunities to perform on campus and beyond. Biannual recitals offer a professional venue to showcase your talent. Our internships will take you behind the scenes of arts organizations such as the Chicago Symphony Orchestra, Merit School of Music and the Old Town School of Folk Music. You can combine academic study with compassionate service to people in need, in the Chicago area and beyond. We encourage you to take full advantage of the university's outstanding study abroad program. You'll have your choice from among programs on four continents.
You may also create your own interdepartmental major or minor, combining courses from music and other departments. You may choose an interdepartmental major or minor suited to your particular needs and interests. A minor in music can complete all of the needed coursework at Dominican.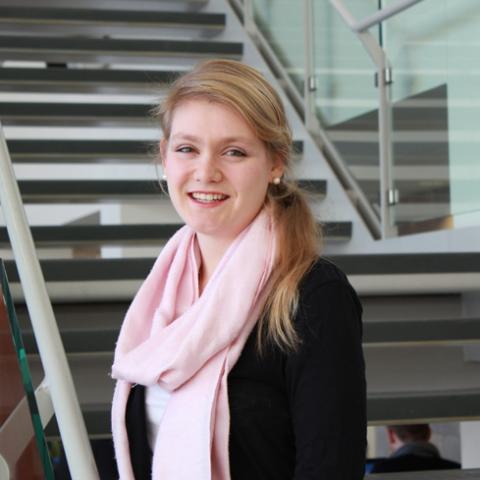 Anne Glaza
Music Graduate
"The faculty are really well connected to the Chicago music scene. I landed a great internship with the help of my music advisor, and was able to make connections of my own through my voice teacher. Now I sing in a choir and in a variety of professional gigs."
Show your stuff
If you're interested in developing an original creative or research project, you can apply for special funding from the university. It's awarded on a competitive basis. You'll enjoy faculty guidance and support throughout the process and even get a chance to present your work at an amazing campus expo in April. It's all part of URSCI—the Undergraduate Research, Scholarship and Creative Investigations Program—a distinctly Dominican initiative. URSCI also funds student travel to academic and professional conferences across the United States. Each year, the Dominican University Performing Arts Center presents an outstanding series of concerts, plays and special events. The center features two professional-quality concert halls: the Lund Auditorium (1,200 seats) and the Martin Recital Hall (180 seats).
Find your place in a dynamic industry
This major will prepare you to work in any area of the music world—from performance to conducting to arts administration to church music to teaching. The major also provides outstanding preparation for graduate study in music or any other field, including law or business. Our curriculum is designed to foster lifelong intellectual and professional competence. Whether you choose a career on stage or in the corner office, you'll have the critical thinking, communication and problem-solving skills to thrive.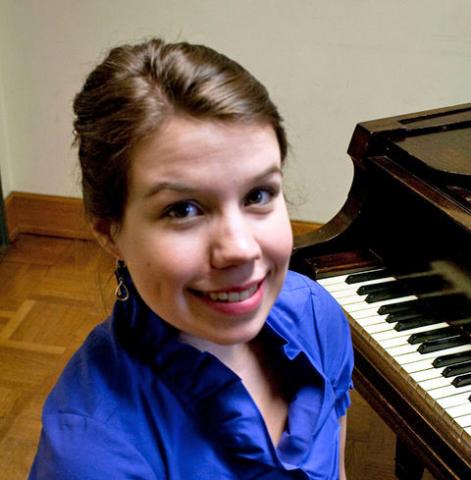 Roslyn McQuillan
Music Graduate
"Dominican provided me with the foundational skills that I needed to be a teacher and a church accompanist. I learned a great deal, not only from the faculty, but also in the extracurricular activities I was involved with. I'm glad I was able to find a college that gave me so many great opportunities to learn, grow and share music!"
Elective Study
Music courses—fundamentals, theory, history, survey, and applied music—are available to all college students as electives; some courses fulfill the fine arts core curriculum area requirement. For some classes, a proficiency evaluation and consent of instructor are required.
Applied Music
Applied music instruction is offered in both individual and group lessons settings, depending upon evaluation and consent of instructor. Repertoire, technical studies, and final performance criteria (juried exam, formal recital, public performance, or master class participation) are assigned according to the proficiency level of the student and the number of semester hours of applied music courses completed. Practice room facilities are available without charge to students currently enrolled in applied music course.
Music History and Literature Courses
These courses are available to all enrolled. No formal knowledge of music is necessary. Considerable attention is given to contemporary social and cultural developments as well as to music.