Communication Studies
As a communication studies major, you'll learn to write, speak, think, analyze and solve problems at a whole new level—and you'll prepare to use your new knowledge and skills in an amazing range of professional settings.
Master the art of making your point
Communication studies examines the complex and diverse ways people interact with one another: face to face and online—in large groups and from a performance stage—on film and video and through the mass media. You'll learn about argument, persuasion, leadership, and the subtle art of communicating within organizations and across cultures. You'll prepare to convey your own ideas more effectively, and to listen to others more deeply and thoughtfully. The polished skills you'll develop in oral, written and visual communication will allow you to stand out from the crowd and enter the job market ready to shine. Communications studies majors can choose among 45 minors, from economics and criminology to informatics and photo-cinema. The Department of Communication Arts and Sciences offers these minors:
Prepare to succeed in fast-moving fields
A survey of U.S. employers by Hart Research Associates found that 93% of bosses say that "a job candidate's demonstrated capacity to think critically, communicate clearly and solve complex problems" is the most important factor in hiring decisions. Those abilities are the essential skill set of our communication studies graduates. Our curriculum is designed to prepare you for lifelong intellectual and professional competence. In the workplace, our graduates know what they're doing. They're open to new ideas, comfortable making decisions, proficient with language and technologies, and able to adapt and thrive through long and meaningful careers. They have earned their way into leadership positions in the professions of their choice.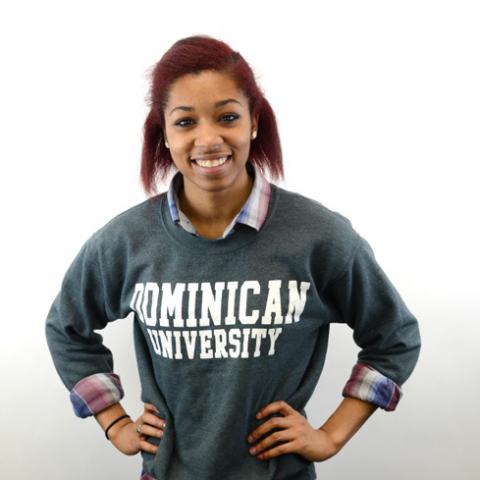 Chela Bailey
Communication Studies Graduate
"I loved the faculty and the courses in my communication studies major, and I added a social media minor, which I was crazy about. I would definitely recommend Dominican to students who want to become independent people who follow their dreams."
More ways to learn, on campus and beyond
Practical, hands-on experience is built into our communication studies curriculum. Our internships draw on Chicago's great media, communications and corporate resources. You'll test-drive your dream job and gain invaluable real-world experience. Through our Community-based Learning Program, you'll combine academic study with compassionate service to people in need, in the Chicago area and beyond. What's more, you won't have to wait until graduate school to work side-by-side with a talented scholar. Student-faculty research is a department trademark; the topics range from interpersonal communication to mass media in the digital age. To add a global perspective to your learning experience, we recommend that you take courses in international studies or a modern language. Finally, consider a semester of study abroad: you can choose from among programs, from China and Ghana to Spain and South Africa.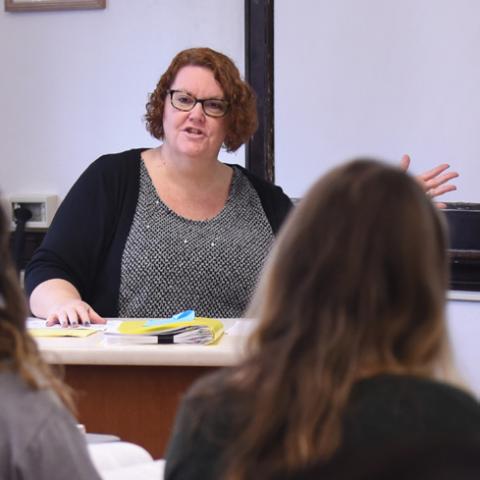 Jennifer Dunn
Chair, Department of Communication Arts and Sciences
"Studying communication helped me to realize that communication is at the center of literally everything I do, including teaching everyday in the classroom, lobbying politicians in my local community, and understanding how my favorite television shows shape our culture."