Bachelor of Professional Studies in Public Administration
Finish your bachelor's and expand your opportunities in a degree completion program designed for working adults—accelerated online and in-person options.
Prepare for meaningful work in an exciting field
In this major, you'll examine the nature of public sector leadership. You'll study how government agencies serve a variety of constituencies and respond to economic pressures, all of which factor into effective and ethical public administration. In less than two years, you'll be prepared to work in government agencies, nonprofit organizations or governmental relations departments. Want to go even further? Our adult and continuing studies programs are a natural bridge to some of our most high-impact master's degrees, including our Master of Arts in Mediation and Conflict Resolution.
A program designed with you in mind
Dominican is the right place to relaunch your academic journey. We understand the unique needs of today's busy adult learners and value the experience you bring. We're prepared to help you clear obstacles and balance academic demands, full-time work and family responsibilities. You can transfer prior credit. And you can study remotely from anywhere by taking your classes fully online. The university offers courses year-round in an accelerated eight-week format that allows you to finish in as little as 20 months. You can also choose our in-person evening classes, offered at Triton College.
You can:
Start the BPS program whenever it's convenient for you
Take courses throughout the year— online or in person
Tailor your degree to your career goals by choosing 21 hours of Social Science courses
Complete the program in about 20 months
Learn efficiently in accelerated eight-week sessions
Transfer prior college credits toward your Dominican degree
Earn college credit for learning experiences beyond the classroom
Never taken an online course before? Don't worry. Our Adult Learning Seminar will enable you to navigate and enjoy the online learning experience. You'll receive all the tools and skills you need to succeed in your studies and complete your degree.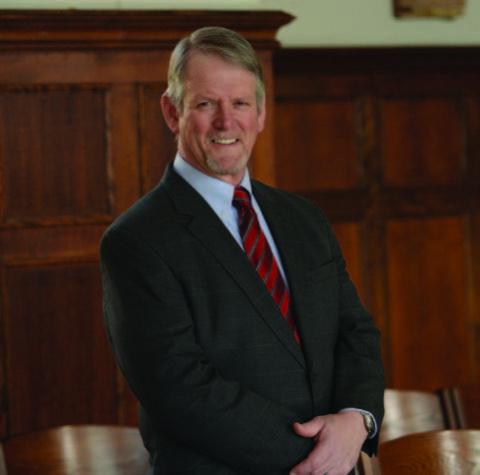 John Dooley
Dominican Graduate
"I knew that if I wanted a chance for a better career, I had to get my bachelor's degree. Dominican's curriculum stood out, and the online program ga